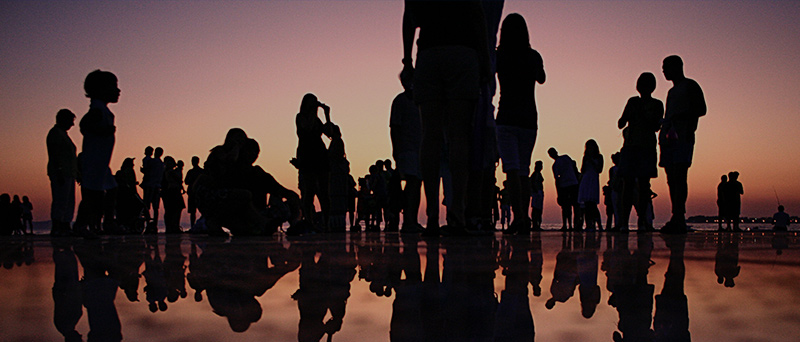 I'm going to do two things that I thought I'd never do: blog about gender and allow for comments. Don't get me wrong. I love getting feedback, especially critical feedback. But as you might know, the comment section on blogs can be a dumping ground for dehumanizing rhetoric, and the topic of gender seems to especially attract the stench.
So here's my contract with you. I'll do my best to write in an honest, thoughtful, and humanizing manner, and all I ask is that you to do the same. I would love it if you would pushback, play devil's advocate, point out holes in my thoughts or research. That's precisely why I'm opening up the comment section. But if I see any comment that's dehumanizing, belittling, condescending, or rude—it's gonzo, gone with the wind, erased from all the world to see (you're welcome, world). Some trolls, though, make such outrageous statements that they become entertaining. I might not delete these. Some trolls I keep as pets.[i]
Let me preface the following posts with two points.
First, the following series of posts are exploratory, not definitive. I believe it was Donald Miller who used to say, "before it's a book, it's a blog." And that's the approach I've taken for most of my writing career. One of the most dangerous things a writer can do, besides drinking too much Scotch while editing, is to email her thoughts directly from her computer to the publisher without airing them out for others to critique. That's what I hope to do here. I've spent a few years wading through scholarly and popular literature on all things gender related, and I've interacted extensively with trans people all along the way.[ii] So now I want to step back, collect my thoughts, and air-out some ideas, and I truly would love your thoughtful and humanizing feedback.
Second, the focus in the following posts is more philosophical and scientific than ethical and relational. Now, if you've known me for more than 7 minutes, you'll realize that I'm most passionate about the latter. I'd rather roll around naked in a room full of broken glass than to sit around in some ivory tower mulling over abstract concepts while ignoring the lives of real people scurrying below. Conceptual thinking should lead to the wholeness and flourishing of people. And as a Christian, I believe people best flourish when they are aligned with the Creator's will. If you were to pinpoint one overarching ethical question hovering off in the distance, it would be this: how does God intend for humans to live as sexed and embodied image bearers? (Or in scholarly garb, the ethical implications of theological anthropology.)[iii] But we've got a conceptual jungle to hack through before we can get to a clearing and see that ethical question more sharply.    
Relationally, my heart is a wreck on so many levels. Behind every word I write about concepts and terms and theories and studies are dozens of stories about friends who experience gender dysphoria or identify as transgender (or non-binary, etc.) who have been shamed, mocked, abused (spiritually and physically), or simply made to feel like sub-species of the human race, sometimes by so-called Christians. Trans people have been stigmatized, demonized, politicized, and terrorized by people inside and outside the church. It blows my mind that in spite of all this, some of my friends are still passionately following Jesus and belting out praises to Christ from the same pews where they have endured more trauma than most humans can endure. I have been challenged, convicted, and deeply loved by my friends who have experienced a life-long, unchosen, sometimes debilitating incongruence between their gender identity and biological sex. Few days go by when I'm not made to think, made to laugh, or made to cry (tears of joy; tears of pain) by my trans friends. And it's because of them that I've devoted most of my waking hours over the past few years to studying and wrestling with the topic of sex, gender, gender incongruence, and the experiences and identities that follow.
There's also the massive increase of parents who are watching their kids be bathed in nebulous and unscientific ideologies that are leading to a kind of legalized experimentation on children that would make George Orwell's head spin. Stories of children have been led to hate their bodies, hate their parents, and agree to irreversible surgeries with lifelong consequences sounds like something out of the dark ages. And the growing number of wounded detransitioners with permanent scars, whose existence is enough to elicit death threats from those with power, makes me question whether we are actually living in a free society. Some parents are kicking their kids out of the house for simply struggling with their gender identity, while others are allowing medical professionals to experiment on their kids.
If I were to guess, you probably resonated with one of the previous two paragraphs more than the other. In our polarized society, it's easy to be passionate about fighting against destructive ideologies and yet dispassionate about fighting for marginalized people. Or passionate about fighting against the social stigma toward trans people, yet unflustered at the destructive ideologies that are leaving many wounded people in its wake. My hope is that Christians would do both: Deconstruct destructive thinking (whether it comes from the right or the left) and fight for the inclusion of all people—especially those who have been shamed and shunned by the church.
Concepts affect people. It's precisely because of people and the profound pastoral needs around the country that I'm going to take an extended journey through the conceptual discussions about sex and gender. Effective pastoral theology will be an informed and relational theology if it's going to be a genuinely Christian theology.
A more immediate question I'm going to wrestle with is this: Is it possible for someone to be a gender that's different from their biological sex? This question could be refracted into several others:
Can someone be born in the wrong body?

And does one's personhood exist apart from their body?

  Do some people have male bodies yet female brains (or vice versa)?

And do brains come in two different sexes?

Do some people have female bodies but male souls?

And are souls sexed into male and female categories?
And—what is the "soul" anyway?

What's the relationship between sex and gender?

And what's the difference between gender role, gender identity, and masculinity/femininity?
Over the next several posts, I want to wrestle with all of these questions, but we'll begin with the last one (sex and gender) and its sub-question.
Sex and Gender
My friend Dr. Peter Williams is one of the brightest scholars I've ever met. Ph.D. from Cambridge, fluent in several ancient and modern languages. Peter's one of those chaps whose brain appears untouched by the Fall. I'll never forget reading his Twitter profile, which included the phrase: "Sex: male. Gender: none."
No gender? Can someone be a particular sex—in Peter's case, male—and not have a gender? (His point was quite different from those who might identify as agender, by the way.) It all depends on what we mean by gender.
Peter has since erased this statement from his profile, which was probably a wise move. The problem is that "gender" (as a term and concept) is often used with bewildering variety and inconsistency in modern discourse both popular and academic. We'll open up the can of gender worms in the next post (worms, by the way, are intersex). But let's close out this post by making sure we know what we mean when we talk about sex. Or what I'll refer to as biological sex.[iv]
Like most species, humans reproduce sexually, and the sexually dimorphic categories used to classify the respective roles humans play in reproduction are "male" and "female."
Females are distinguished from males based on their different reproductive structures. Female humans will develop internal (e.g. ovaries, uterus) and external (e.g. breasts, vagina) anatomical features that are, in part, designed to contribute to reproduction. Males will also develop different anatomical features that contribute to reproduction (e.g. penis, testis).
Males and females have different levels of hormones that contribute to their sexual dimorphism. For instance, females have higher levels of estrogen and males have higher levels of testosterone. These respective "sex" hormones also lead to the development of various secondary sex characteristics, such as the development of breasts and wider hips in females and more muscle mass and facial hair in males. Sex hormones might also affect behavior, though the extent to which this is true is widely disputed.
Genetically, the presence of a Y chromosome distinguishes males from females. Most females have XX chromosomes while males have XY chromosomes. Some males and females might have an extra X chromosome (or 2-3 extra X chromosomes), which is one of several different intersex conditions, which occur in about 1 in every 100-4,500 people depending on who is considered to be intersex (the prevalence rates are widely disputed). Someone who is intersex has some atypical feature in their sexual anatomy, their sex chromosomes, or both. And there are over 16 different conditions classified as Intersex. Most of these conditions demonstrate some minor variation in one's sexual anatomy. For instance, females with the intersex condition called Vaginal Agenesis have XX chromosomes and typically have no ambiguity in their biological sex, though the distant third of the vagina fails to develop. Males with Kleinfelder's Syndrome have an extra X chromosome (XXY), are often infertile, and usually have smaller testicles. Some rare intersex conditions present significant atypical features in one's sex and/or sex chromosomes, such as Androgen Insensitivity Syndrome (AIS), where the person is genetically male but develops female anatomical features. Most people who have an intersex condition are not ambiguously sexed.
The topic of intersex has its own set of questions and assumptions, and I find it more helpful to discuss intersex head on, rather than weaving intersex in and out of conversations about non-intersex persons. So, for the next several posts, when I'm discussing the relationship between sex and gender—and whether gender exists—I want to focus on humans that don't have an intersex condition. My motivation for doing so is to honor my beautiful intersex friends, not to sideline them. It's common for non-intersex people to bring in "intersex" as some faceless concept in service of an argument. But I find this rather dehumanizing to intersex people, and many of them do as well. I'd much rather talk about (and with!) intersex people extensively in a separate post before I consider how intersex relates to our sex and gender conversation. In short, my primary concern in these first few posts has to do with humans whose biological sex is unambiguous.[v]
Before moving to gender, I want to point out that everything I've said about sex thus far is widely accepted among scientists (or most scholars, for that matter). Sexual dimorphism among non-intersex humans is an established, observable, objective, scientific, "the earth is round and not flat" sort of fact. "[A]n organism is male or female if it is structured to perform one of the respective roles in reproduction" and "[t]here is no other widely accepted biological classification for the sexes."[vi]
Now, the value we assign to being male or female, how we interpret our male and female bodies, and how males and females interact with each other is loaded with subjective, culturally-shaped, socially determined realities that include much, much more than biological structures of reproduction.[vii] All of that goes under the umbrella of "gender," which we'll cover in the following posts. But the fact that non-intersex humans are sexually dimorphic is an objective, 2 + 2 = 4 kind of fact—you wouldn't exist if it were not true—and "male" and "female" are the accepted terms used when referring to those kinds of humans. Therefore, for the rest of my posts I will use the terms "male" and "female" to refer to the category of biological sex among non-intersex persons. When I use these terms, I make no further assumptions about the gender identity or masculinity/femininity of those who are male or female.[viii]
For those who think these widely accepted descriptions of male and female are too limited, I would honestly ask: "What terms should we use to describe the sexually dimorphic categories of humans?" Humans reproduce sexually through egg and sperm. And aside from some advances in technology that I'm unaware of, this happens when one kind of human produces sperm which fertilizes an egg that's produced by another kind of human. The two different kinds of humans that are involved in this process have typically been labelled as male and female. To add clarity in a conversation weighed down with confusion, it seems best to use the terms male and female according to their widely agreed upon definitions.
And that's pretty much where the agreement ends. Because when it comes to gender, few people agree on what it means, and even fewer seem to know what they're even talking about.
What exactly is gender? How is it different from sex? Does it even exist?
We'll continue our journey in the next post.
---